Insurance Planning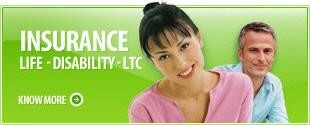 Providing solid financial protection
As multi-faceted as life is today, it only stands to reason that the choices for insurance are just as varied and complex. Without the right protection, a serious illness, accident, disability or death can ruin even the best financial plans.
Why Choose Us?
We exist to help you manage financial risk and work toward financial prosperity through the best insurance and investment products. Products and services are carefully selected from over 200 top rated companies to offer a network of solutions to address your needs for risk management, asset protection, wealth accumulation, and estate preservation.

Insurance Planning
High quality, competitively priced insurance products, for life, disability, long term care, and medicare/medigap.

Financial Protection
When we think about building a strong financial foundation, we often forget about the value of protecting those assets.