Investment Services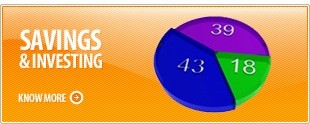 Savings and Investing
You and your advisor, with access to the full scope of our services and resources, work closely towards achieving your financial success. Your Financial Advisor will help you develop the financial strategies that can satisfy them — today and over the long term.
We help you determine the strategies that are right for your situation. Whatever your goals may be from sending children to college and retiring comfortably to passing your hard-earned estate assets on to family.
Financial Products
Portfolio Services
Institutional Portfolios, Wrap Account, Managed Accounts-.
Investment Products
Stocks, Bonds, Mutual Funds, Annuities, UIT's, Institutional *
Banking Products
FDIC Insured CD's, Index CD's
IRA Services
Traditional and Roth IRA's, old IRA and Retirement Plan options
Portfolio Management

Our Financial Advisors have direct access to the nations leading institutional portfolio managers, and private asset management firms. Being independent gives our clients the unbiased recommendations they trust and deserve.
As an investment professional, a financial advisor has a greater understanding of the economy and markets; more time to evaluate financial strategies; and greater access to comprehensive information.
Whether you need fee based asset management, wrap account programs, benefit/retirement plan administration, or wealth management, we are here to offer you the most competitive well thought out solutions.